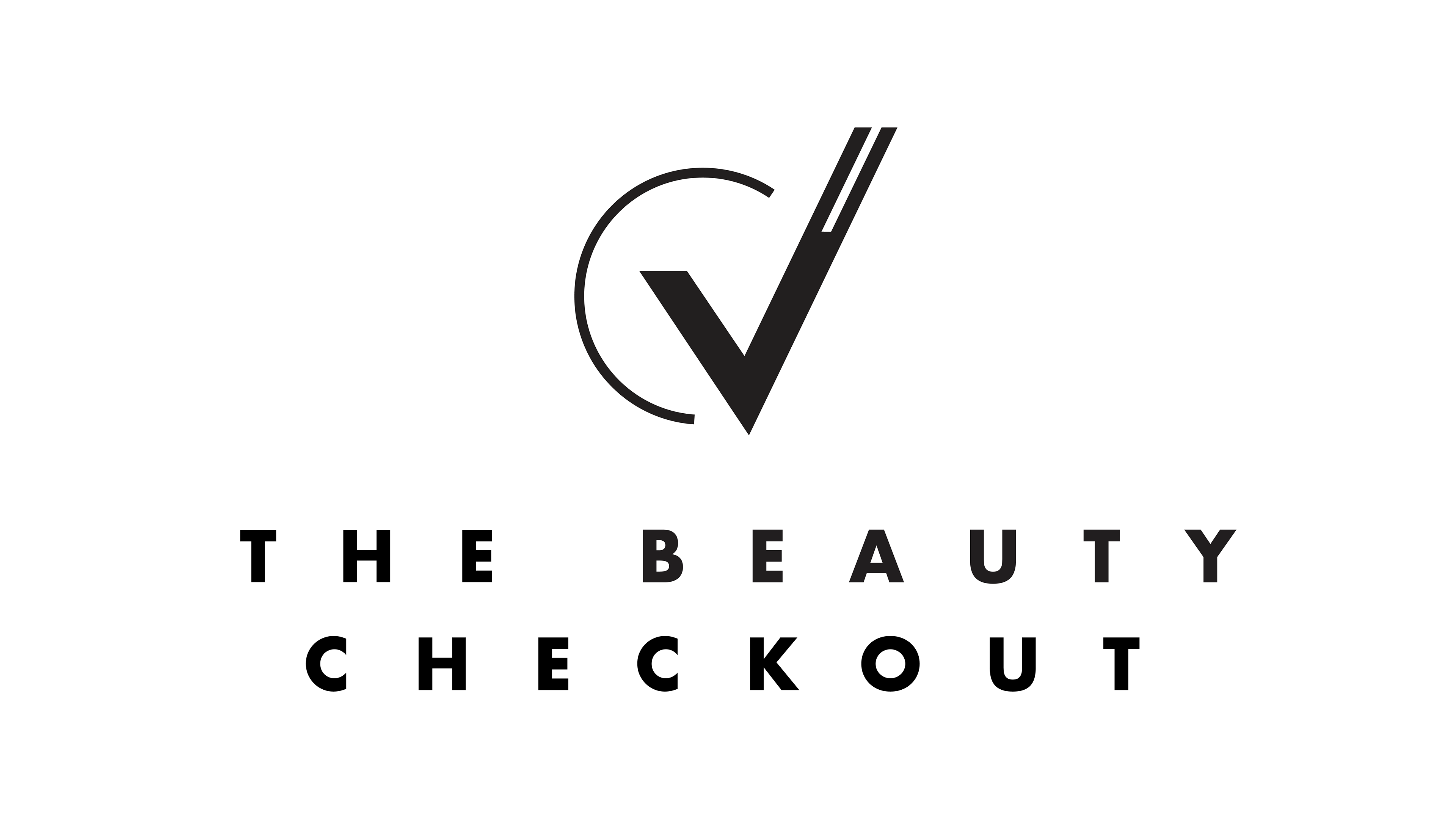 In an effort to drive more traffic and sales within their beauty segment, Kohl's sought partnerships with emerging cosmetics brands in a new digital and in-store experience, the Beauty Checkout.  Customers are encouraged to try something new from on-trend brands that are leaders in CSR and clean beauty. 
The Beauty Checkout is fresh-faced, diverse, brand-agnostic, and inclusive of different beauty subcategories.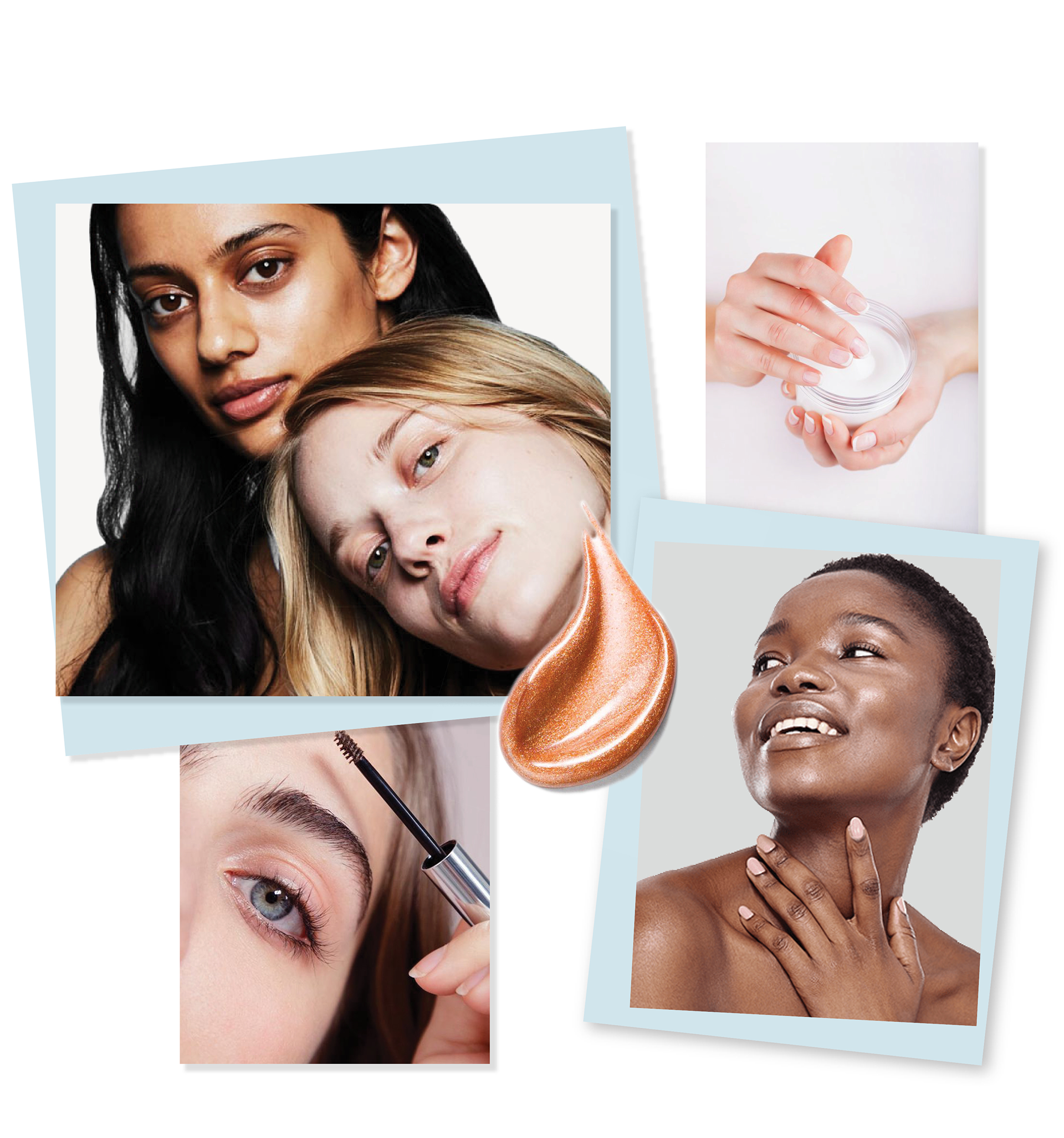 The Beauty Checkout experience lives within an iridescent holographic environment balanced with clean white space.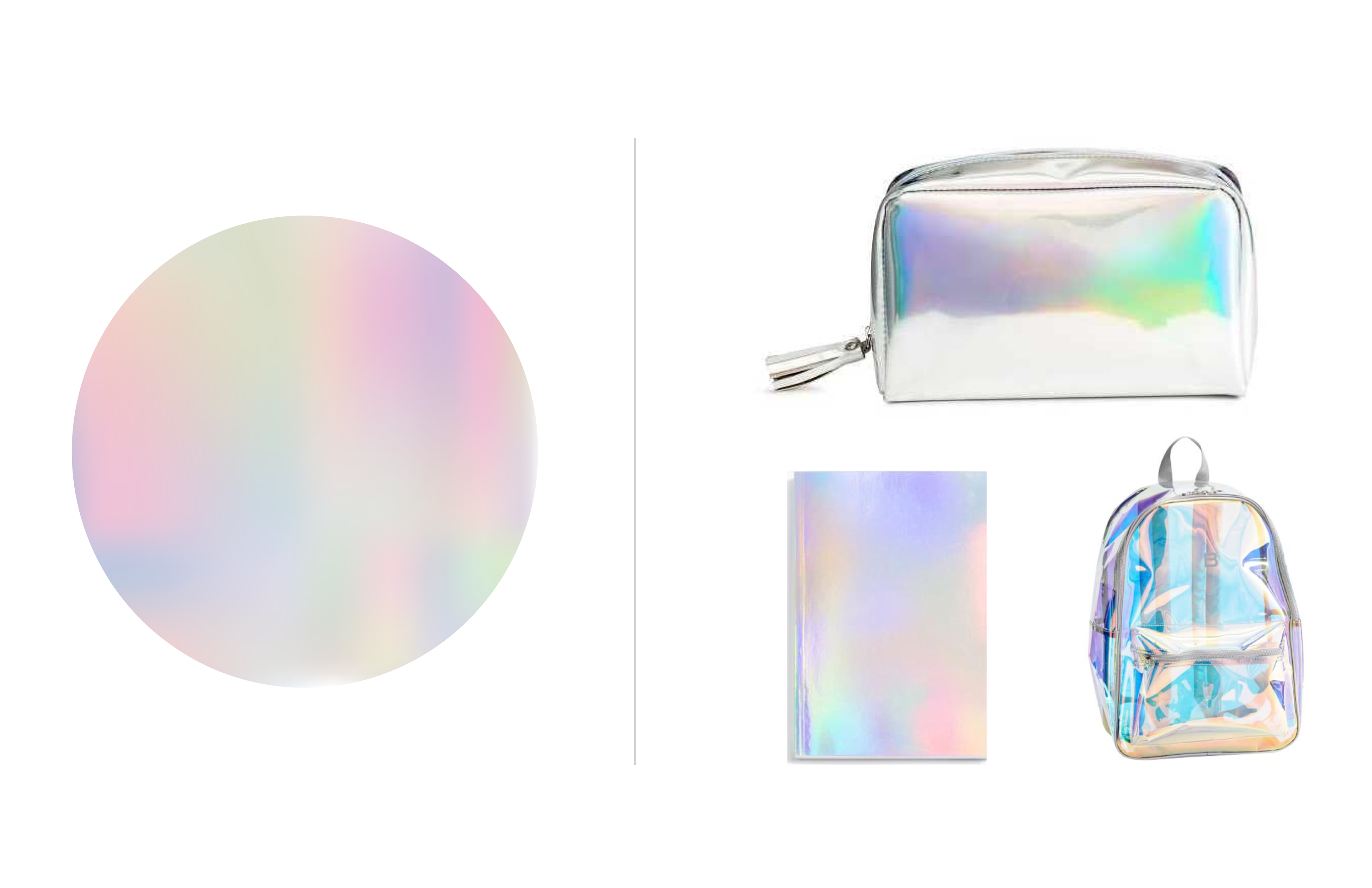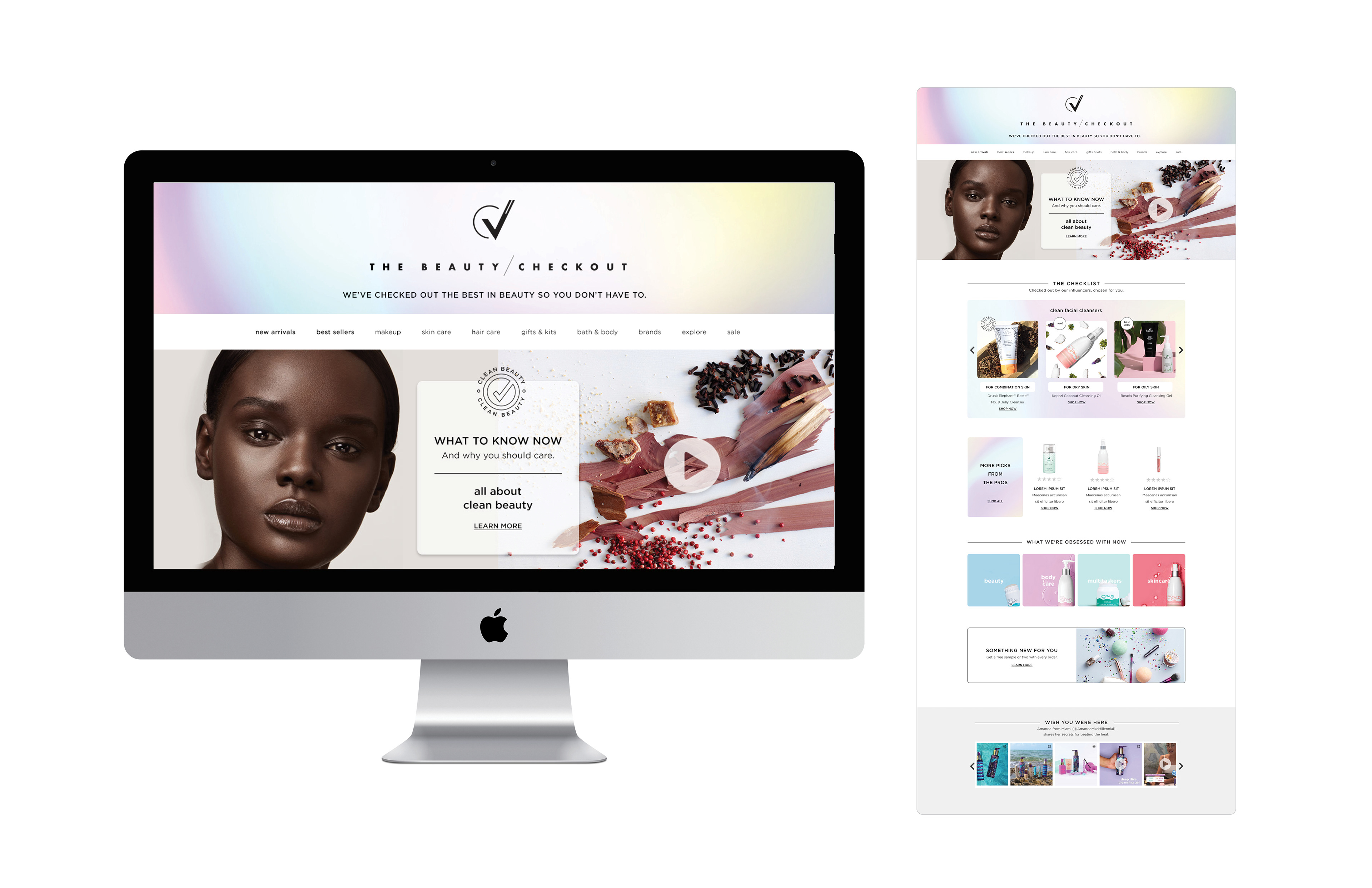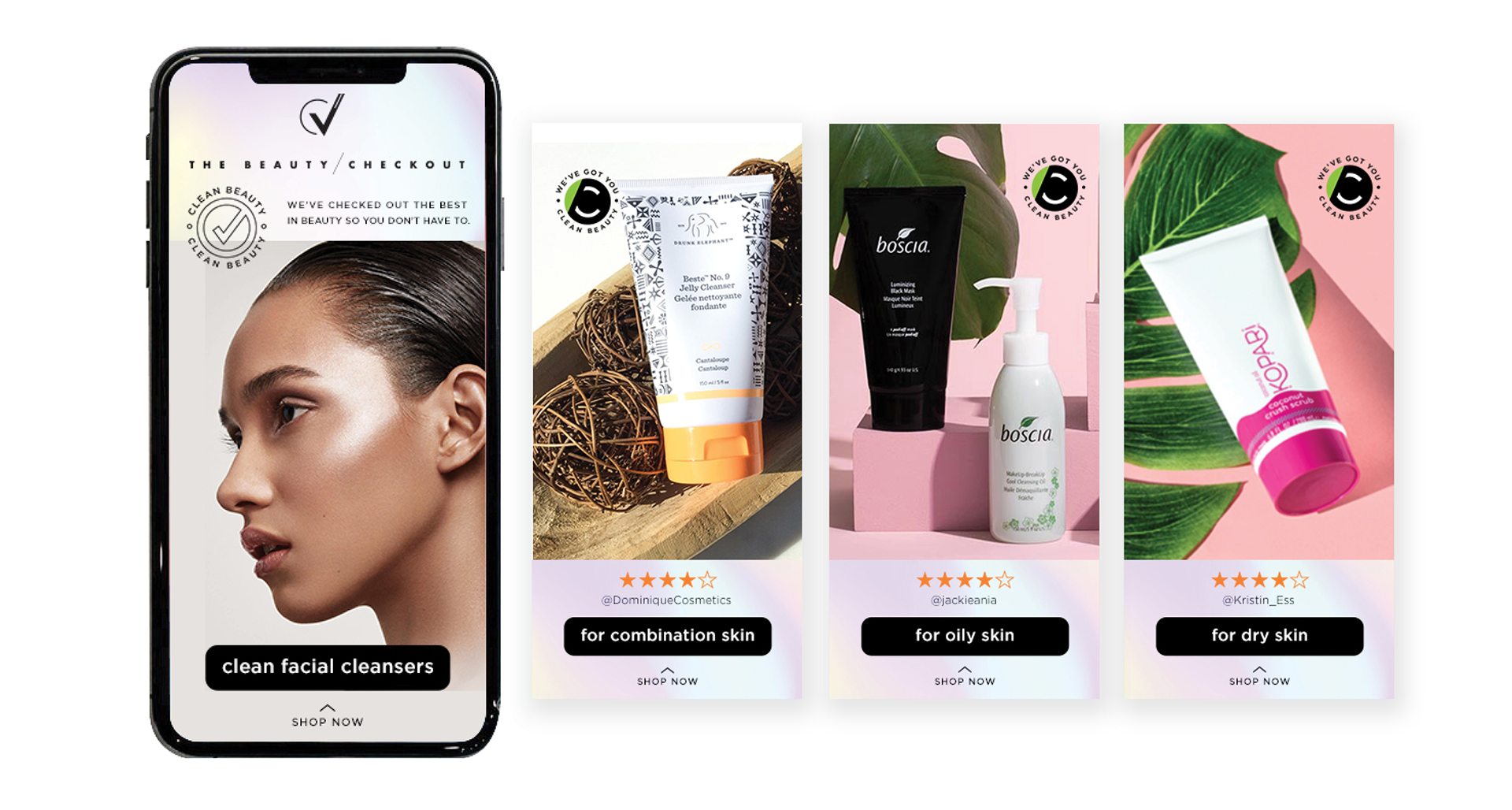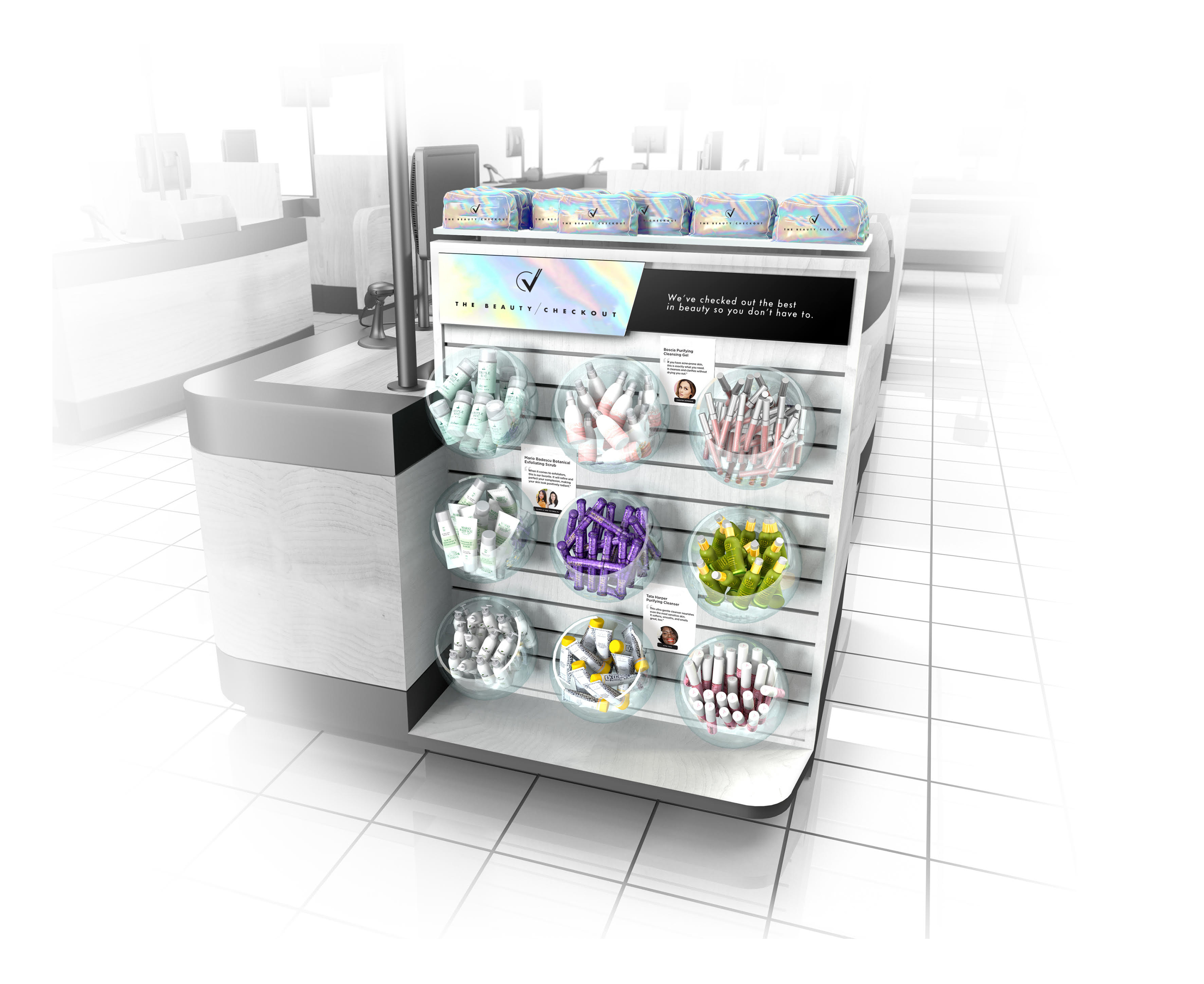 Branded cosmetics bags and a disruptive vending machine at high traffic locations make glow ups on-the-go easy and fun.